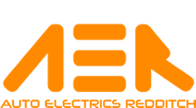 Auto Electrics Redditch
241 Birmingham Road
Redditch, Worcs, B97 6EH
Tel : 01527 598800
(Opposite the FIRE Station)
Tel : 01527 598800
Open 8-30am till 5.30pm Monday to Friday
Servicing and MOT's


Driving down the cost of motoring.
At AER, we offer comprehensive servicing and MOT's. We can deal with all your motoring needs from a straight-forward engine service right down to a full head gasket strip and re-build. And, alongside our dealer level diagnostics and rotating electrics services, we can provide a "One Stop Shop" service to save you the time and effort of searching around from garage to garage for different requirements.
At AER we are trying hard to drive down the cost of motoring whilst continuing to deliver quality service. As an established member of the Good Garage Scheme, we are regularly audited on all aspects of our customer service, independent re-assurance that we work to high and consistent standards.
We also recognise that in today's environment with fuel prices so high it is even more important to keep your car running as economically as possible. This can be achieved through servicing at the correct interval, regular oil changes and tyre pressure checks to optimise your fuel consumption. Here at AER, we also advise and offer a range of FORTE fuel additives and oil flush products to improve fuel efficiency.
We also regularly review information out there in the marketplace that can help us help our customers. After all, it's better to be well-informed than kept in the dark when it comes to owning and efficiently running a car.
We are a female friendly garage, so ask to speak to Kelly our service administrator who will be happy to look after you without bamboozling you with technical jargon.

It's our policy to explain things simply, in plain English and advise you of any necessary repair actions. Then we will keep you informed throughout the process. We have lots of satisfied customers who trust us to look after their vehicle(s) and regularly visit, even if it's just for some practical and impartial motoring advice.

AER Provides :-
SERVICING OF VEHICLES IN DEALER WARRANTY
FIXED PRICE SERVICING FOR OLDER VEHICLES
MOT AND SERVICE PACKAGES
MOT's FOR ALL MAKES AND MODELS
FUEL EFFICIENCY CHECKS
The complex electrical and computer systems in today's cars, together with modern petrol and diesel engine management, mean diagnosing and rectifying a fault is now a specialist job. At AER, we offer expert advice and services at a price substantially below what you could pay at a Main Dealer. 
It's like having Dealer level service on your doorstep,without the price tag!