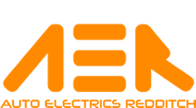 Auto Electrics Redditch
241 Birmingham Road
Redditch, Worcs, B97 6EH
Tel : 01527 598800
(Opposite the FIRE Station)
Tel : 01527 598800
Open 8-30am till 5.30pm Monday to Friday
Engine Management

We take great care to find the best car diagnostic solution to your problem, meaning that we can have your car running smoothly again without delay. No matter what part of the vehicle you're struggling with, we have the knowledge and expertise to thoroughly deal with it.
TO FIND OUT WHAT THE DASHBOARD WARNING LIGHTS MEAN - CLICK HERE.

Our car diagnostic experts will be only too happy to talk to you about your vehicle, using their specialist knowledge to get to the route of the problem and get you on your way again in no time.

Diagnostic equipment in inexperienced hands can cause the same expense. Take this example:You book in your vehicle with an airbag light on. The garage scans car airbag system to find fault code for "driver's airbag". They tell you the fault and that it needs a new airbag.

You pay a couple of hundred pounds for the airbag to be replaced and the light is still on. Due to lack of knowledge in auto electrics, the garage assumed because the scanner had the fault code present for driver`s airbag, that this was the problem.

The actual fault was the horn slip ring behind the steering wheel, which was less than half the cost and would have rectified your problem. We have a vast amount of Dealer Level Diagnostic Computers for all different makes of vehicle, enabling the reading of trouble codes, data logging, immobilizer programming and much more. More importantly however, we have highly experienced Main Dealer trained technicians using this equipment.

The complex electrical systems of today's vehicles, together with modern petrol and diesel engine management, make diagnosing and rectifying faults a specialist job.We offer an expert "Diagnostic Scanning" service at substantially reduced costs to a main dealer but without sacrifacing the quality of service.

Having the latest technology and tools is part of it, but owning a fault code scanner does not make just any garage expert Auto Electricians. The diagnostic systems are needed to help with the process of rectifying faults and many people assume that once you plug into the vehicle, everything will be right again.
Autoelectrics (Redditch) Ltd - Company No 05659945 - Vat Reg No 705 122873 Directors Mr J.Garey and Mr S.Garey
website designed and supplied by www.go-webdesign.co.uk